Sunday, September 16th, 2018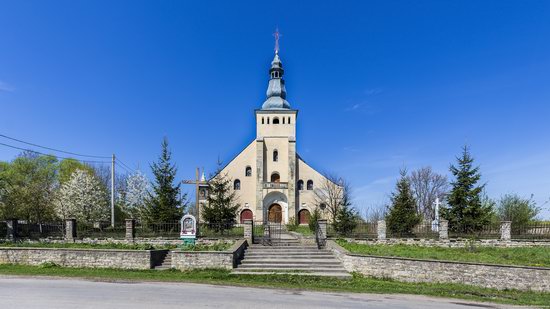 Stari Petlykivtsi is a village with a population of about 1,000 people located in the Buchach district of the Ternopil region, about 60 km south-west of Ternopil.
Here you can see an interesting Catholic church built relatively recently, in 1924-1931 – the Church of the Nativity of the Blessed Virgin Mary. Stari Petlykivtsi on Google Maps. Photos by: Maxim Ritus.
The author of the project was the architect Roman Kenzler. The church was built in the styles of the Art Nouveau and Baroque with elements of archaism. Despite the fact that the proportions
Source: ukraine travel blog