Saturday, August 17th, 2019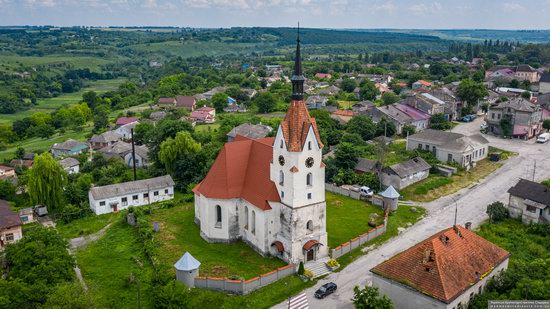 Skala-Podilska is an urban-type settlement with a population of about 4,200 people located in the Borshchiv district of Ternopil Oblast, about 106 km southeast of Ternopil.
One of the main architectural attractions of Skala-Podilska is the Catholic Church of the Assumption of the Blessed Virgin Mary – a stone religious building with Gothic features built in 1719. Skala-Podilska on Google Maps. Photos by: Maxim Ritus.
The bell tower spire was completed in the 19th century. Then a tower clock was installed on it, and the
Source: ukraine travel blog