By admin. Filed in
Uncategorized
|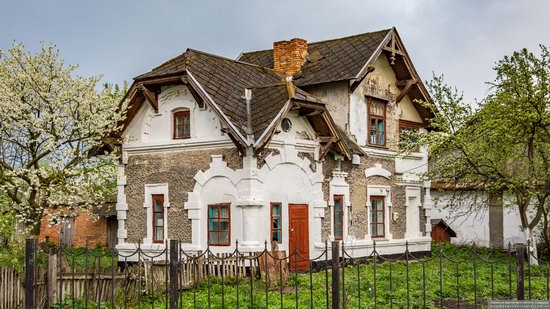 Antoniny is an urban village with a population of about 2,200 people located in the Krasyliv district of the Khmelnytskyi region, about 70 km north of Khmelnytskyi. This settlement under the name of Golodki was first mentioned in documents of the second half of the 14th century. Throughout its history, it belonged to different noble families.
In the 1760s, Barbara Urszula Sanguszko, the owner of the village, transferred Golodki for long-term use to Ignacy Malchevsky, the regent of the Crown Chancellery, who was married to her sister Antonina.
Residential building on Hrafska Street, 24.
<span
Source: ukraine travel blog