By admin. Filed in
Uncategorized
|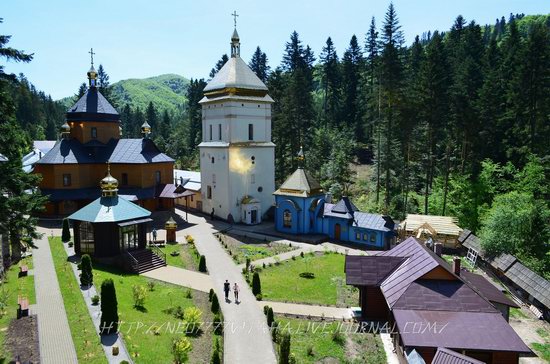 Maniavskyi Skyt (1611-1621) is an Orthodox monastery located in the village of Manyava, about 50 km south-west of Ivano-Frankivsk, an important center of spirituality, culture and art of Ukraine.
During its heyday, the monastery numbered about 200 monks and dozens of subordinate monasteries in Galicia, Bukovina and Moldova. It was one of the centers of cultural life in Galicia. Maniavskyi Skyt on Google Maps. Photos by: Vitaliy Ilnytsky.
The bridge over the Manyavka River on the way to the monastery.
In 1785, the monastery was closed by the Austrian government as part of the religious
Source: ukraine travel blog