By admin. Filed in
Uncategorized
|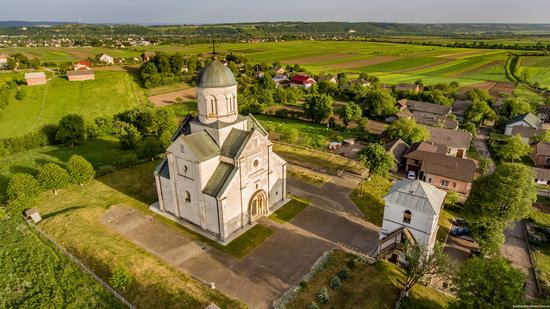 Shevchenkove is a very small village with a population of about 150 people located in the Halych district of the Ivano-Frankivsk region, 28 km north of Ivano-Frankivsk.
Here you can find remains of old defensive ramparts and a unique architectural monument of national importance – Church of St. Panteleymon (1194), the oldest church in Western Ukraine.
It is the only surviving church of the times of the Principality of Galicia-Volhynia (1199-1253). Church of St. Panteleymon on Google Maps. Photos by: Maxim Ritus.
<img src="http://ukrainetrek.com/blog/wp-content/uploads/2018/06/st-panteleymon-church-shevchenkove-ukraine-3-small.jpg" alt="St. Panteleymon Church in Shevchenkove, Ukraine, photo 3"
Source: ukraine travel blog