By admin. Filed in
Uncategorized
|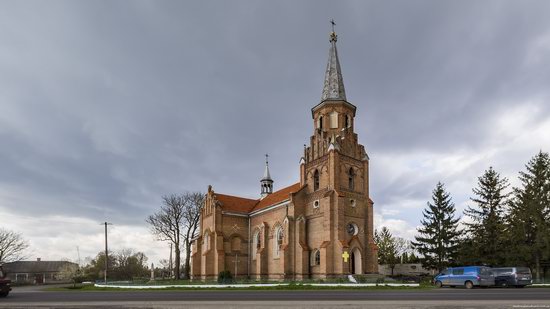 Stoyaniv is a village with a population of about 3,000 people located in the Radekhiv district of the Lviv region.
One of the main attractions of the village is the Catholic Church of the Sacred Heart of Jesus constructed in the architectural style of the Neo-Gothic era. Stoyaniv on Google Maps. Photos by: Maxim Ritus.
The first Catholic church in Stoyaniv was wooden and was built in honor of St. Wojtych in 1624. In the 1880s, as a result of the fire, the church was destroyed.
<img src="http://ukrainetrek.com/blog/wp-content/uploads/2017/08/catholic-church-stoyaniv-ukraine-3-small.jpg" alt="" width="550" height="825" class="alignnone size-full wp-image-16447"
Source: ukraine travel blog