By admin. Filed in
Uncategorized
|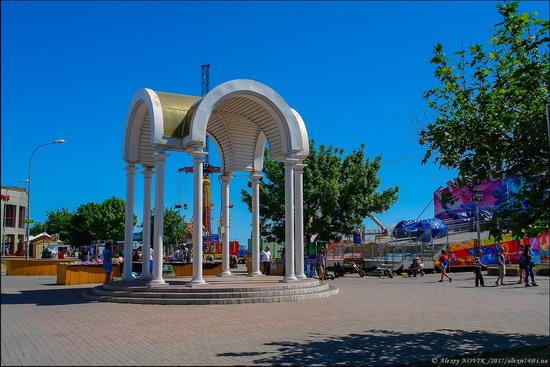 Berdyansk, a city with a population of about 114 thousand people in the Zaporozhye region, is a marine, climatic and mud resort of national importance.
It is located on the eastern shore of the Berdyansk Bay in the northern part of the Azov Sea. The water in this part of the Azov Sea remains warm until late autumn. There are no sharp temperature swings, as in the Black Sea. Photos by: Alexey Novik.
At the beginning of summer there are no large crowds of tourists in the city.
The symbols of Berdyansk – a sundial,
Source: ukraine travel blog