By admin. Filed in
Uncategorized
|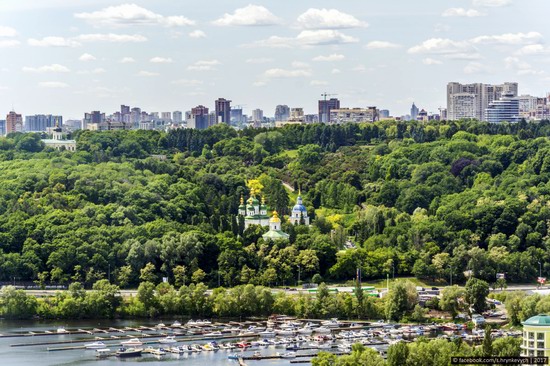 Kyiv, the capital and the largest city of Ukraine, is located on the banks of the Dnieper River, in the north of the central part of the country. Due to its importance as the historical center of the Old Russian state, the city is often called "the mother of Russian cities".
One of the characteristic features of Kyiv, the seventh largest city in Europe, is an abundance of greenery. Let's see how the central part of the city looks from above. Photos by: Serhiy Hrynkevych.
Vydubitsky monastery in the lower part of the botanical garden named after Grishko.
<span
Source: ukraine travel blog